New Patient Forms
We offer our paperwork online so you can complete it in the convenience of your own home.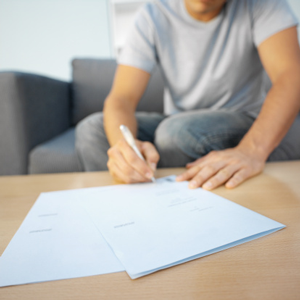 Download, Print, Fill out and Bring in!
You must have Adobe Acrobat to view the forms, if not simply download Acrobat with the link provided below. After the download completes, just open the file, print out the forms, fill them out, and bring them with you, fully completed ahead of time, to your first appointment. All your information remains private within our office.
Download New Chiropractic Patient Forms
(To be completed prior to initial visit with Dr. Jackie)
Download Child Health Profile & Permissions Form
(To be completed by parent or guardian prior to initial visit with Dr. Jackie)
Free AdobeReader®

Each form is a PDF document file. If you do not already have AdobeReader® installed on your computer, click the Adobe® image to download for free.

Innate Chiropractic Healing Arts Center Forms | (713) 521-2104