Rachel Swisher – Front Office Coordinator at Innate Chiropractic in Houston, TX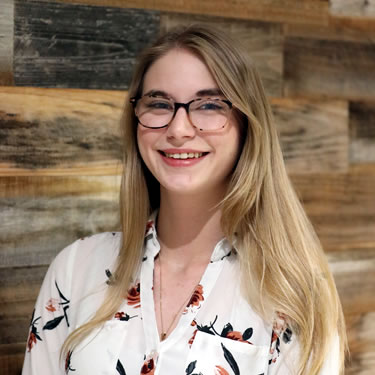 Rachel was initially drawn to Innate Chiropractic because of the holistic approach taken with each practice member-she loves that we see each individual as unique, and dive deep to uncover the root cause of the issue instead of simply applying a band-aid.
A self-proclaimed people person, Rachel loves seeing and meeting new people in the office every day and genuinely cares about their experience at the practice.
I hope people are inspired to try chiropractic because I've seen how impactful it can be. If your spine isn't aligned, neither are you!"
Outside of the Practice
Rachel enjoys spending time with her family, her cats, plays violin and loves the art of quilling. Born and bred in Houston, she's a proud Texan and looks forward to welcoming you into our care.
Rachel Welcomes You!
Learn more about Rachel when you book your next appointment with us.
CONTACT US »

Rachel Swisher | (713) 521-2104