New Patients at Innate Chiropractic Healing Arts Center In Houston, TX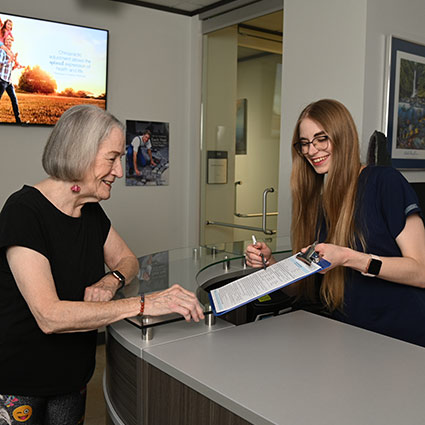 Welcome to Innate Chiropractic Healing Arts Center. Here is what you can expect during your visits to our warm and friendly practice:
Complimentary Consultation
In our office, we always start with a complimentary consultation. With no obligation, you can discover if we are a match for what you are looking for and we will let you know if your condition makes you a candidate for our care. We will educate you about our process and when you chose to move forward with exams, all costs will be disclosed to you and you will have enough information to make an informed decision.
Moving Forward With An Examination
Our neurostructural chiropractic exam includes the following:
 Structural Analysis including
 Full spine posture analysis
 Bilateral weight scales
 Bilateral digital foot scans
 Functional Analysis of the nervous system utilizing advanced, non-invasive, computerized spinal/nervous system scans
 Thermal scan
 EMG Scan and HRV Pulse Wave Scan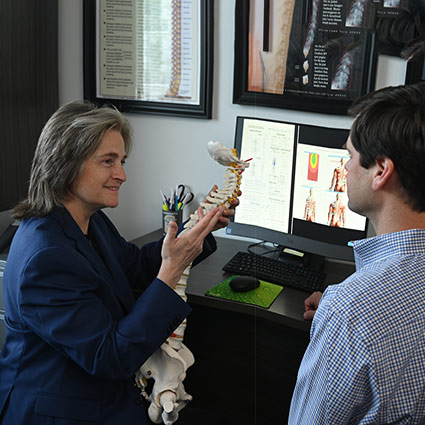 Returning For Your Report of Findings Visit
At your Report of Findings visit, Dr. Jackie will present the results of your initial assessments and scans and show you how your nervous system and structure are being affected by the stress of your life and our world, and where they are working optimally. She will present her recommendations for care when needed and answer all of your questions. Should you decide to move forward with care, you will then receive your first gentle NetworkSpinal chiropractic adjustment.
Continuing Care
A typical visit may require just a few, highly focused minutes. With the groundwork laid, we can quickly size up your spine and nervous system, adjust you and get you on your way. Like a regular workout at the gym, each visit builds on the ones before. Miss an appointment and we can lose the momentum necessary to make the needed changes, so make them up as quickly as possible.
Progress Assessments
Periodically throughout your journey back to health and wellness, we will perform progress assessments to measure the changes and progress that your spine and nerve system are making. We will use our computerized technology to quickly and accurately chart the changes made since your previous examination. On a follow up visit, Dr. Jackie will go over the results with you and make continued recommendations for your care based on your progress.
With the momentum established from the intensive schedule during the early part of your care, we can often reduce your visit frequency without sacrificing continued progress toward your health goals.
We would love to help get you on the path to optimal health and wellness. Call our Houston practice or book an appointment online today!

New Patients at Innate Chiropractic Healing Arts Center | (713) 521-2104