Local Houston Resources
LOCAL HOUSTON RESOURCES HONORING OUR CLIENTS & PARTNERS
---
iLoveKickboxing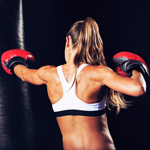 BOREDOM is the #1 reason people stop working out! And that boredom is caused by lame exercises and routines that get old and stale.
So we got to work creating a workout that was NEVER boring… and ALWAYS fun, engaging, challenging, and exciting.
The result is a bag-hitting, adrenaline-flowing workout that ANYONE can do – no matter your age or fitness level. You strap on real gloves and learn pro moves that make you feel like a rockstar – and get lean and toned like a fighter (without ever having to fight!).
---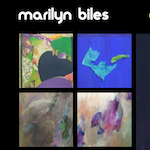 Marilyn Biles: Artist
"Every vision of the world implies some sort of philosophy. My art is motivated by a spiritual force that compels a means of expression. It is the language by which I interpret the universal creative spirit as it becomes known to me." – Marilyn Biles
---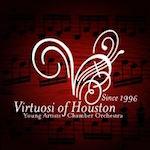 Franz Krager: Virtuosi of Houston
Virtuosi of Houston is a premier young artists chamber orchestra. Our goal is to educate and develop young, talented musicians into true professionals, who would be sought after by premier conservatories and who would pursue a musical career as performers, educators and advocates of classical music.
---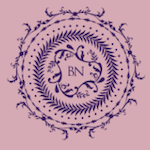 Bare Necessities Houston
Experienced staff. Quality service. Comfortable. At Bare Necessities Spa in Houston, our goal is to provide you with a flawless skincare experience with complete satisfaction. We've hand-picked only the best estheticians—not only for their unique and superior skills, but also for their genuine desire to take exceptional care of our guests.
---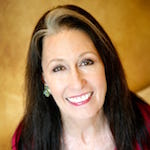 Marian Bell's Healthy Lifestyle
Marian Bell motivates, inspires and encourages as she assists you in achieving a healthier lifestyle. Blending years of healthy gourmet cooking and nutritional know-how, Marian will help you gain life's high ground: healthier eating habits and a better-balanced lifestyle.
---
Jack Opatrny: Photographer
Jack Opatrany is an award-winning Houston photographer whose diverse experience spans more than 16 years. His exceptional work includes architecture, commercial, food, portraits, and fashion photography. Jack prides himself on capturing the best in his subjects which ensures his work always exceeds his clients' expectations.
---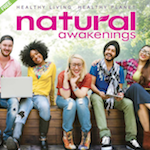 Natural Awakenings Magazine
Houston's premier healthy living magazine. We're your guide to a healthier, more balanced life. Our mission is to provide insights and information to improve the quality of life physically, mentally, emotionally and spiritually.
---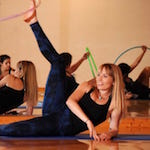 NiaMoves
At Studio NiaMoves, we encourage health at every size, and wellness at every stage of life. Discover what's possible in your life through progressive improvements in your daily habits.
We are a movement, fitness and wellness studio in the Houston Heights area. We thrive on helping you achieve fitness and well being from the inside out — body, mind, emotions and spirit! Our passion is delivering Nia and yoga classes, programs and more, leading you to your best self with our fabulous teachers.
---
Arts Alive! Education through Imagination
Unleash your child's full potential and set them up for a lifetime of success! Enroll in Arts Alive! classes today to set your child up for success by embracing and expanding your child's natural abilities of imagination, joy, play, and curiosity!
---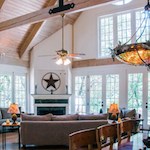 Abundance: A Hill Country River Retreat
Located on sparkling Cypress Creek and steps from the historic Wimberley Square, Abundance Retreat is truly distinct, blending natural beauty and luxurious living with the best location in the Texas Hill Country.
---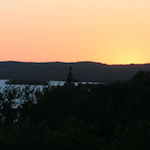 Rainbow Hearth Sanctuary & Retreat Center
Situated on ancient Native American ceremonial grounds, Rainbow Hearth is much more than your ordinary Texas Hill Country Bed and Breakfast. Located on the shore of vast Lake Buchanan, it is a special place…to reconnect with nature or with a loved one, and most of all, with yourself.
---
Houston's ONLY Totally Organic Tea House! "We believe if people are able to better understand what organic tea can do to heal the body, mind and spirit it can make a huge contribution as well as positive changes in our world, and in our lives." – Co-Founder Thia McKann
Houston's original organic co-op! Central City Co-Op's mission is to support sustainable agriculture by providing local, sustainable, and nationally-certified organic produce to the Houston community at an affordable price.
Good cardiovascular health and insulin regulation are at the core of good general health. At Reddy Cardiac Wellness, physicians focus on delivering targeted and personalized care to help you prevent, reverse, or manage conditions such as diabetes and heart disease for a healthier, fuller, longer life.
Do you have questions about any of the resources provided on this page? Reach out to us today!
CONTACT US »


Innate Chiropractic Healing Arts Center | (713) 521-2104