Workshops & Events
As part of our unwavering commitment to enhancing your life force, boosting your energy and fostering peak performance, we are pleased to offer a variety of informative events and workshops. We invite you to bring a friend or family member to our events and workshops so they, too, can discover the benefits of our natural health care services.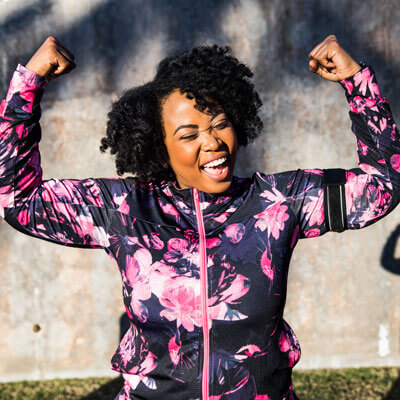 Reduce Stress and Heal Your Life
Date and Time: Wednesday, October 12, 2022 6:30 PM – 8:30 PM CDT
Location: Thai Lanna Restaurant @ 1714 W Loop N Fwy, Houston, TX 77008
About this Event
You are cordially invited to join Dr. Jackie St.Cyr, recognized health and wellness expert and Houston's beloved Chiropractor for over 27 years, for a very special FREE dinner event.
You and a friend can enjoy a dinner compliments of Dr. St.Cyr and discover how you can attain optimal health.
Why? Because your health is important to you and to us.
At this event you'll discover some different ways to stay healthy, gain a better understanding of the sources of symptoms, as well as have better insight to the benefits of a healthier spine.
Enjoy a COMPLIMENTARY meal, and explore the world of NATURAL healthcare with Dr. St.Cyr and her team. You'll learn how to get support with health concerns and create a better self awareness of what could be going on in your body and spine.
You don't want to miss this fun event and the opportunity to learn how to enhance your health and wellness.
Seating begins at 6:30pm
REGISTER HERE »


HEALTH, FITNESS & WELLNESS CLASSES:
Tuesday Night Live
Abolish Your Inner Saboteur
Finding Your Authentic Swing
How To Experience Vibrant Energy & Health Every Day! – Just what it says!
Self Defense Basics for all ages
You Are What You Eat
Cleanse, Balance & Nourish Your Life
We have hosted regular Yoga classes
We have even hosted a "Karate Club"
Dr. Jackie loves to drum and have hosted a variety of drumming events both in house and in our community that include:
Women's Empowerment Drum Circles
Let's Drum – Open Community/Rhythm Gatherings
Innate Rhythms Empowerment Drumming Workshop
The Healing Drum Kit Workshop
Thanksgiving Eve Community Drum Circle & Burning Bowl Ceremony
HealthRHYTHMS Drumming Protocol
We have even hosted a Djembe Drumming Class
Free Sample Night – An introduction and experience of Innate Chiropractic & our practitioners
NSA Wellness Class – Intro class for new patients to get the most out of their care with Dr. Jackie
A Clear Day – Experience something like "A Spa Day" usually with three Network Spinal Adjustments interspersed with massage, aromatherapy, body-breath integration exercises, meditation or a variety of other modalities.
On a few occasions we have shown movies like The Secret, What The Bleep, Facing The Giants, Food Matters, Pass It On: More Than Just A Movie. We are always open to creating opportunities for networking, learning and growing with our community.
Through the years we have hosted a variety of guest speakers in association with an event or as a stand alone event. Past guests have included Dr. Lisa Acocella, Dr. Sylvia Flesner & Samuel Flesner, Emily Laurel, Anisa Aven, Lora Tod, Cecilia Timon as well as Chris Portera, Taylor Weiss and Stephen Litman from the Anthony Robbins Companies, Master Wayne Boozer, Dr. Eda Tong and Tina Marie St.Cyr. If you would like to speak or have a particular guest speaker here just let us know and we can book it.
We have also hosted some fun groups like the Women's Spirituality Group, Life Makeover Group, 12 Stages of Healing Support Group, Weight Loss Support, Texas Coast Karate, The Houston Anthony Robbins / Houston Firewalkers Meetup, Houston Entrepreneurs Night and many more.
We constantly host special events that support new patients being introduced to our work for a special introductory rate. These are often held in conjunction with a community or charity fund raiser and include:
Tuesday Night Live
Wellness Days
Chiropractic Fun In The Sun Days!
Free Scan Days
P.A.D. – Patient Appreciation Days
C.O.W. – Chiropractic Opportunity Week
Collage is one of Dr. Jackie's passions and has been incorporated into a number of workshops such as:
Creative Collage Workshop
Manifest Your Dreams Workshop
Manifest 2008
Peak Performance Strategy Session
LifeVision Manifest 2013
We believe that the secret to living is giving; therefore we often host special events that benefit local charities such as:
Annual Thanksgiving Food Drive
Annual Christmas Toy Drive
Wellness Day
Chiropractic Fun In The Sun Day!
Free Scan Day
P.A.D. – Patient Appreciation Day
C.O.W. – Chiropractic Opportunity Week
As a means to enjoy and promote our community we have a lot of parties all of which you are always invited!
Holiday Hay Ride
Holiday Party
Open House Party
Kids Day America
Product Tasting Parties & Opportunity Events

Health Events Houston | (713) 521-2104