NetworkSpinal Analysis / Network Chiropractic in Houston, TX
Specialized care for Houston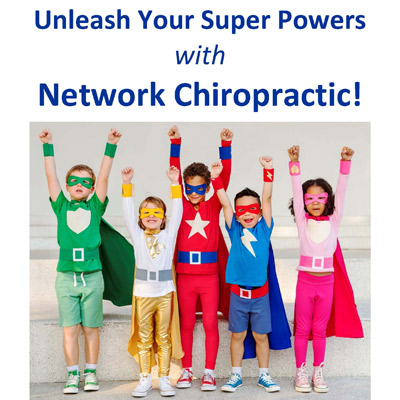 NetworkSpinal Analysis (NSA) is a highly advanced neurological technique that advances spinal and nervous system function. The practitioner applies light touch entrainment contacts at specific points along the spine (spinal gateways), empowering the individual to shift from defense physiology to greater ease and peace in their body. During care, practice members achieve greater brain-body awareness and develop new strategies to release stored tension and stress.
Those who receive NSA may enjoy many benefits: improved physical, emotional and psychological well-being, an improvement in healthy lifestyle changes, greater life enjoyment, a higher quality of life and decreased stress. By optimizing your health and life with NSA, there's no ceiling when it comes to what you can accomplish!
Research has demonstrated specific results including reduction or complete elimination of pain, improved breath, better sleep and the ability to make healthier choices, to name a few. NSA has been coined "The Great Enhancer" due to the enhancing affect it has on other healthy lifestyle choices. People who follow this program experience profound improvement, if not transformational change, in their lives.
---
An Enthusiastic Referral:
"Donald Epstein (creator of NetworkSpinal Analysis/Network Care) is an extraordinary healer. In my 25 years of traveling the globe, I've never seen anyone who is able to produce the impact he does in such a period of time. He opens our hearts to new possibilities for individuals and humanity."
"NetworkSpinal Analysis and Somato Respiratory Integration are amongst the most powerful sources of transformation I have ever experienced or seen. They produce embodied and empowered strategies that are both sustainable and enjoyable for enhanced human resourcefulness and wellness."
"I am stronger, more inspired, creative and healthy because of this work. It has personally and professionally helped me to maximize my ability to contribute to others."
– Anthony Robbins, Peak Performance Coach and best-selling author of Unlimited Power
Click here to learn more about the direct health and quality of life benefits of NetworkSpinal Analysis.
For more information on NSA, including research articles and upcoming healing intensive seminars visit epienergetics.org and epienergetics.org/epienergetics

NetworkSpinal Analysis (NSA) Houston TX | (713) 521-2104