Our Healing Services
At the Innate Chiropractic Healing Arts Center, our practitioners offer a variety of gentle healing modalities at our Houston (Rice Military/ River Oaks/Memorial Park) location; click on a service below to learn more.
Gentle Chiropractic with Dr. Jackie St.Cyr
Through gentle hands on care, we assist people in eliminating pain patterns, creating more efficient strategies for adapting to stress and in building a healthier spine and nervous system.
More than just relieving pain, NetworkSpinal Care enhances LIFE FORCE, ENERGY and PEAK PERFORMANCE, naturally! Our purpose here is to help you be all that you can be!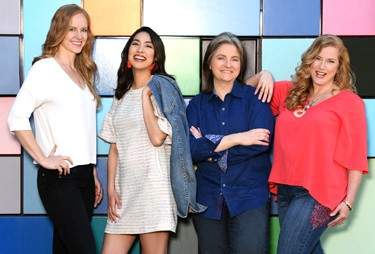 NetworkSpinal Analysis (NSA) / Network Chiropractic
NSA incorporates Levels of Care that honor the natural awakening and evolution of the spine to reduce mechanical tension and interference in the nervous system and to develop new emerging strategies by which the body can learn to dissipate its own tension.
This empowers the nervous system in its transmission of Innate Intelligence and vital life force for a fuller expression of individuality and health.
Read more about networkspinal analysis»

Somato Respiratory Integration (SRI) / Body Breath Integration
The 12 Stages of Healing facilitates increased awareness of the relationship between body, mind and emotions. Each Stage has a pattern of breath, touch and movement that helps us reconnect with aspects of ourselves that have been alienated, forgotten, abused or wounded.
These rhythms take us on a journey toward greater wholeness, spiritual awareness and true healing in all areas of our lives.
Read more about body breath integration»

The Relaxation Station ~
The Roller Table and The Chi Machine
We offer an oasis of relaxation that you can enjoy fully clothed with the Roller Table and Chi Machine.
These unique healing modalities offer deep inner relaxation and healthy rejuvenation for body, mind and spirit.
Read more about the relaxation station»

Massage Therapy
Massage therapy offers not only pain relief but is a powerful adjunct to healing with Innate Chiropractic Care.
Massage offers a way to honor your body as you move through your healing process.
Read more about massage therapy»

Nutritional Support
The products that we recommend match our philosophy of healing…that is, if you give the body what it needs it can heal itself.
Our true philosophy is rooted in the principles of healing not "fixing" with a pill for this and a pill for that.
We seek to enhance function to your physiology globally.

INSiGHT™ Subluxation Station
This state-of-the-art technology allows us to detect areas of nerve disturbance, document and monitor your results and to deliver the appropriate chiropractic care.
Read more about the subluxation station»
Foot Levelers Custom Made Orthotics
Foot Levelers are customized shoe inserts that support all three arches of your feet thereby creating a stable foundation upon which to build proper body posture. We have a saying that our Spinal Pelvic Stabilizers are "Made for the feet, but designed for the body." They fit great, feel great and function great! Our patients love their Foot Levelers and our money back guarantee.
Read more about foot levelers scans»
We also offer a variety of fun, fulfilling events, classes and workshops for those interested in deeper healing and personal development.
Read more about our events»
The sooner you take action, the sooner we may be able to help you. Contact us and get started today!

Healing Services Houston | (713) 521-2104