The Relaxation Station in Houston
The Roller Table
"The Roller Table" is gentle and very relaxing. While lying face up on a bench-type table, rollers move up and down your spine applying massage to the spinal muscles and a very small amount of rocking between the spinal bone segments. This helps improve the blood supply to the spine, allowing the surrounding spinal joints and discs to get more of the necessary nutrients needed for proper function and healing. This modality may also increase the energy/chi/life force traveling up and down your spine.
Many people benefit from this for stress reduction as well as increasing their spinal range of motion. Each session at Innate Chiropractic Healing Arts Center lasts 15 minutes.
Expected Benefits Include:
 Is comfortable and relaxing
Increases spinal range of motion
Improves circulation of spinal fluids
Improves balance, strength and mobility
Reduces stress
May contribute to restoration of normal spinal curves
Facilitates muscle relaxation
Increases practice member spinal awareness
Increases blood flow & oxygen to discs, ligaments and muscles
Binaural Beats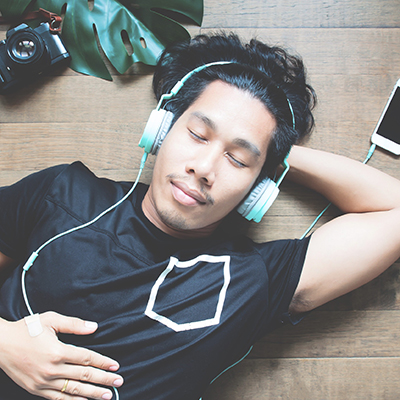 While you're on the Roller Table, you can listen to binaural beats that balance right and left hemispheres to achieve remarkable mental states. Precision engineered sound waves tune your brain to ideal states of consciousness for meditation, learning, creativity, healing, sleep, goal achievement and behavior modification.
Here are some benefits you may experience while listening to the binaural beats:
 Balanced mood
 Sharpened attention
 Enhanced performance
 Improved memory and concentration
 Balanced mind and body
 Reduced anxiety
 Boosted stress response
How to use the headphones:
Disinfecting wipes are available for your use before and/or after use of headphones.
Simply slip on the headphones (wired side on the right ear), hit play, close your eyes, and relax.
NOTE: While there are no known side effects to listening to binaural beats, you want to ensure that the sound level coming through the headphones isn't set too high. Over time, prolonged exposure to sounds at or above 85 decibels can cause hearing loss.
The Original Sun Harmony Chi Machine®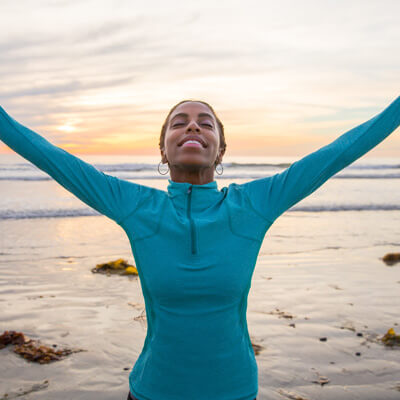 The Original Sun Harmony Chi Machine® oxygenates, tones and strengthens the body through gentle wave-like movements and "figure 8″ oscillations of the spine. This modality increases feelings of energy and aliveness, stimulates the lymphatic system, exercises and balances the spine, and promotes a sense of well-being. Each session lasts 15 minutes.
Expected Benefits Include:
Counteracts the effects of stress by rapidly inducing a deep state of relaxation
Relaxes spinal muscles, improving flexibility and movement, and relieving pain
Relaxes spinal muscles, improving flexibility and movement, and relieving pain
Promotes blood cell production, blood circulation and tissue oxygenation
Relaxes muscles locally and relieves vertebral joint pressure
Promotes a sense of well being
Enhances lymphatic drainage and improve immune system function
Massages abdominal organs to aid in digestion
Stimulates the flow of "chi" energy throughout the body
Start Relaxing Today
Contact our team today to schedule your appointment. We look forward to meeting you soon!

The Relaxation Station Houston TX | (713) 521-2104