Professional Pregnancy Chiropractor in Houston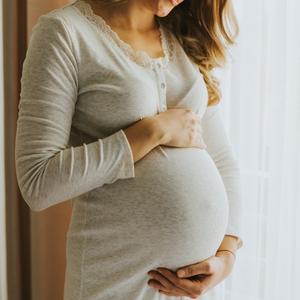 Pregnancy can bring some unwanted side effects, including morning sickness, sleeping troubles, cravings, and low back pain. These problems and more come from the changes your body goes through to accommodate the new baby. Fortunately, there is help for most of these side effects without the need for complicated drugs. As a professional pregnancy chiropractor in Houston, Innate Chiropractic Healing Arts Center has helped many women get through their pregnancies with fewer aches, pains, and side effects.
Since 1995, Innate Chiropractic Healing Arts Center has served pregnant women throughout Houston, TX, helping them maintain optimal health during pregnancy. We use gentle healing modalities to improve life force and energy while reducing stress. Get in touch with us to learn more about how Dr. Jackie and Innate Chiropractic Healing Arts Center can help you find relief during your pregnancy.
Prenatal Chiropractic for a Smooth & Safer Birth in Houston, TX
At Innate Chiropractic Healing Arts Center, our dedication is to providing personalized service before, during, and after your pregnancy. We help our patients find relief from the everyday aches and pains that occur during pregnancy. With prenatal chiropractic care, you and your baby have a better chance of a safe and low-stress birth experience.
Our Houston prenatal chiropractic care includes gentle touch techniques with specialized adjustments to prepare the body for birth. Many women who work with a chiropractor during pregnancy find they don't need as many pain medications during labor. They also find that chiropractic care helps reduce labor and speeds up delivery.
The N8Chiro staff in Houston is ready to help you enjoy your pregnancy. We provide controlled, gentle, and safe care to help you have a comfortable and natural pregnancy.
Regular Chiropractic During Pregnancy
With regular chiropractic care during pregnancy, you'll discover more energy and comfort to improve your sleep and improve bonding experiences with your baby. Chiropractic care can reduce labor times, making the experience safer for mom and baby. Best of all, chiropractic care during pregnancy creates an ideal environment for your baby to move, grow, and develop.
Chiropractic care during pregnancy improves the body's alignment so the musculoskeletal and nervous systems can function properly. With our gentle techniques, your body can function optimally to give your baby space to grow in utero. Your body will feel better, so you can go about your day with minimal discomfort.
Dr. Jackie has extensive training to treat your body so your biomechanics and neurology can be in balance. During pregnancy, the pelvis, ligaments, and muscles support your growing baby. After receiving chiropractic care during pregnancy, many women do not need interventions during birth because their bodies are ready for the event.
Postpartum Chiropractic in Houston, TX
After delivering the baby, the body releases the relaxin hormones, which means your ligaments are still loose and prone to injury. During this time, the body is ready for chiropractic care to make quality changes to the body's alignment. Dr. Jackie can help you find optimal alignment so you don't have back or joint pain later.
Enjoy the Innate Chiropractic Difference, Schedule an Appointment Today!
Your beautiful expanding belly can cause various pains and imbalances in your body, but you can have relief with chiropractic care! We welcome you to Innate Chiropractic to learn how chiropractic care benefits pregnancy, delivery, and postpartum time. Contact us today to visit Dr. Jackie and learn how the best pregnancy chiropractor in Houston can reduce your physical stress during pregnancy and delivery.