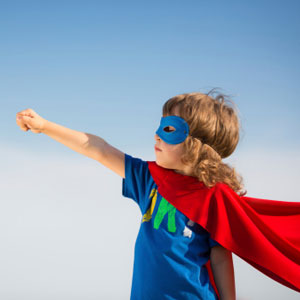 In the last 25 years, we have been proud to serve numerous families and individuals in our community. Our form of noninvasive care is safe with an extremely light touch. That means it's appropriate for even the youngest members of your family.
Many of the children who began seeing Dr. Jackie are now adults themselves. She's seen babies who were just days old, checking their spines to make sure that the birthing process didn't leave them with any spinal misalignments. With Network Spinal Analysis, we can release any tension in your child's spine. With less tension in their nervous system, they can adapt better to their environment and be more centered within themselves.
Discover Your Inner Superman
One of Dr. Jackie's pediatric patients was a boy who didn't like to lie on the adjusting table. To make it more fun, we told him that chiropractic would make him into Superman. From that day on, he was on board and wanted to get adjusted when he visited our clinic.
Today, this boy is in high school and performs incredibly as a gymnast. He flips around the bars and rings with ease, making it look simple. With his strength, it truly is like he's turned into Superman!
If you would like to make an appointment for you or your child, contact Innate Chiropractic Healing Arts Center today! A member of our friendly team will set you up for your first visit with us.