Chiropractic For Sciatica
Sciatica is a painful problem that sends aching or sharp shooting pain down one or both legs. The pain starts in the spine, then radiates down the back of the leg. It can range in severity from dull pain – similar to a toothache – to a piercing pain that resembles an electric shock.
Chiropractic for sciatica can ease the problem without needing surgery or medication. Without treatment, sciatica can cause paralysis or sensory loss in the affected limb. It can also reduce the quality of life as it can cause insomnia.
What Is Causing Sciatica?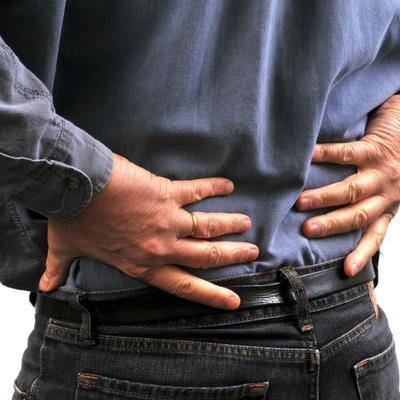 When the sciatic nerve is compressed, the result is pain and a stinging sensation known as sciatica. The problems that result in sciatica include:
Herniated, slipped, or bulging discs
Lumbar spine subluxations
Pregnancy
Spinal tumors
Diabetes
Constipation
Childbirth
Another common cause of sciatica is injury to the piriformis muscle. This muscle connects to the thigh bone to rotate the hip joint. The sciatic nerve is below the piriformis muscle. When this muscle is injured or becomes arthritic, it can cramp and pinch the sciatic nerve. The inflammation and pain of piriformis syndrome send the electric zingers down the sciatic nerve.
Relief from Sciatica Pain
People with sciatica rarely think about the cause of their pain, as their first priority is relief. The pressure, inflammation, and pain can be relieved through movement. People with sciatica can find comfort through light stretching and gentle exercise. While the tendency with pain is to take to bed and rest, doing so can tighten muscles and exacerbate the problem.
The problem will persist until patients receive care to reduce nerve compression. Chiropractors can find the root of the pain and provide a professional sciatica treatment plan. With chiropractic care, sciatic pain dissipates after a few weeks, especially if patients follow through with treatment at home.
Targeting the Underlying Cause
The team at Innate Chiropractic & Healing Arts Center in Houston, Texas, cares about patients' quality of life, and they work to relieve the underlying cause of sciatica and other spine-related problems. Rather than turning to invasive surgeries and medications filled with side effects, patients can reduce their pain with chiropractic care.
The Innate Chiro team is dedicated to helping patients live with ease, rather than disease without having to use costly procedures or years of pain. Even though sciatica pain presents itself in the legs, it is caused by an issue in the spine or hips. Our team will find the cause of the pain, and work to relieve it, not just put a bandaid on it so it can reappear a few weeks later.
At Innate Chiropractic, we look closely at your physical issues and evaluate several factors before creating a treatment plan. Our process includes specific examinations to find where subluxation of the spine has happened. We evaluate your health history, so we can pinpoint the problem. Our chiropractic team will help you heal through our corrective, gentle spinal care.
You won't have to worry about cracking bones, cookie-cutter approaches, and quick movements, as we only use gentle, hands-on techniques to get to the root of the problem and solve it effectively.
Chiropractic Limitations in Treating Sciatica
While chiropractic care can treat several physical problems, some disorders can move beyond their reach. The Innate Chiropractic team informs patients when chiropractic care can't fix the problem. If we cannot fix your sciatica, we will refer you to another healthcare specialist who is better equipped to heal you. Sometimes we work with the other specialist to co-treat the problem.
At Innate Chiro, we are dedicated to helping all patients achieve peak wellness, even if we have to ask other healthcare providers to assist in the goal.
Take Hold of Your Life — See a Sciatica Chiropractor Today!
No one should live with constant pain and discomfort. The shooting pain and constant discomfort from sciatica can make your life unpleasantly challenging. When the pain disrupts your daily schedule, it's time to find relief, and chiropractic care can help.
Remember that sciatica isn't a condition, it's a symptom of a fixable problem. You might find temporary relief from home remedies like heating pads or over-the-counter medications. Unfortunately, those remedies won't fix the problem. The best way to find lasting relief is by visiting Innate Chiropractic for effective, personalized treatment plans.
The chiropractors at Innate Chiropractic help hundreds of Houston patients find relief through our gentle-touch chiropractic care and massage. Our team will teach you about sciatica pain and how to maintain a healthy and comfortable lifestyle.
Dr. Jackie and the team at Innate Chiropractic want your body to learn how to heal through our gentle techniques. She does not use bone-cracking adjustments but instead relies on gentle touch and massage to safely manipulate the piriformis, lumbar spine, and other areas that can cause sciatica pain.
When you are ready to live a pain-free life, contact the Innate Chiropractic team to begin your journey.