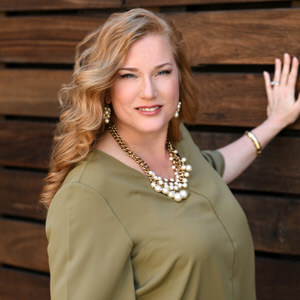 At Innate Chiropractic Healing Arts Center, we want to help heal your spine and your mind. Your body and emotional state have a connection that cannot be separated. With Network Spinal Analysis, we want to enhance your mind-body connection and body awareness. If you would like to improve upon other areas in your life, you can take advantage of the business and life coaching that shares a building with us. We always offer a complimentary discovery session.
Meet Tina Marie, Master Business & Life Coach, MS., ACC., PhC.
Tina Marie has been ranked as the #1 Business and Life Coach in Houston for several years running. She leads a team of coaches who are here to assist you with aligning your divine gifts and core competencies with your untapped ability in creating financial abundance, health, happiness and relationships.
Tina Marie is an author of four books, develops her own programs and has spoken on television, radio and at forums around the globe. We're pleased to have her bring her unparalleled expertise to the benefit of our patients. Though you don't have to be a chiropractic patient to see Tina Marie, you can read more about the benefits of combining them below.
Combining Chiropractic and Coaching
When we see people combining chiropractic care with life coaching, more areas of their life can change at a quicker pace than they otherwise would. You might think that your particular health challenge is purely physical. So often, however, we discover that your physical pain is related to an emotional issue. By using life or business coaching and chiropractic, you can finally reach all of your individual goals.
Contact Innate Chiropractic Healing Arts Center today to learn more!