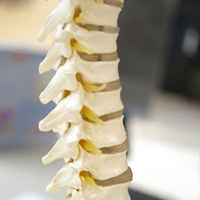 Pain is an important signal. It tells you that something in your body needs care and attention. Once you're in pain, you wish you could get rid of it without having to resort to medications that mask it. You may turn to chiropractic or be considering visiting a chiropractor for your problem.
Finding Out Your Particular Wants and Needs
At Innate Chiropractic Healing Arts Center, we want you to be comfortable again. During your first visit, we'll ask you what you would like more of. Naturally, you would like to be in less pain! What we want to know, however, is how that pain is affecting your life. Would you like to lift up your grandkids again? Go on vacation with your spouse? Take dancing lessons? Go for a daily walk around your neighborhood in the evening?
Let's focus on gaining more instead of having less.
It's our goal to help you have more energy, vitality and range of motion. With Network Spinal Analysis, we seek to enhance the connection between your body and mind. You may find that you have better relationships with your loved ones or have an improved emotional state.
By releasing tension in your spine, you can react to situations with greater ease and adapt better to your environment.
Discover what it's like to feel centered again. Contact Innate Chiropractic Healing Arts Center today!