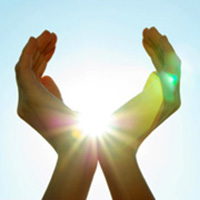 With the holidays on the horizon, you likely have an ever-growing to-do list. Here's something to add to your list—subtracting seasonal stress. At Innate Chiropractic Healing Arts Center, we are passionate about helping patients enjoy exceptional physical and emotional health and wellness.
During this hectic season, we encourage you to dial back your pace and take care of yourself. We have some ways to help you do just that in our warm and friendly practice environment.
Get Adjusted Regularly
It's vital that you don't take a holiday from chiropractic as getting adjusted on a routine basis allows your nervous system to function properly. When that occurs, you will feel less stressed and anxious; you'll sleep better, and you'll enjoy better function and optimal health.
Relax With a Massage
If you'd like to be transported to a tranquil state during this season of hustle and bustle, we invite you to book an appointment at our Houston "Pop-Up" Spa, which is held every month at our practice. Call us for dates and times. Choose an individual, couples or chair massage.
Our Licensed Massage Therapists are highly skilled in a broad array of techniques including Therapeutic and Swedish massage, Trigger Point Therapy, Myofascial Release, Shiatsu, Thai, CranioSacral and many more!
Whether you want to get a massage or purchase a gift certificate to present to a friend or family member, massage has many benefits:
Relieves muscle tension
Reduces stress
Relieves pain
Improves circulation
Are you ready to relax, revive, regain and reset? We invite you to call our practice today to book a reservation for a massage!