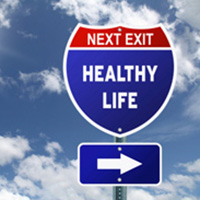 Donald Epstein, or Donny, is the founder of Network Spinal Analysis. This technique has been lauded by luminaries such as Tony Robbins, who talks about Network Spinal Analysis as a powerful source of transformation (you can read more about that on our website here). One of Dr. Jackie's favorite quotes came from this chiropractic luminary:
"We believe that the shape, position, tension and tone of your spinal structures and nervous system determines your awareness experience of life and, therefore, your quality of life."
– Dr. Donald Epstein
Change Your Life with Network Spinal Analysis
With Network Spinal Analysis, we want to take you beyond simple pain relief. Though we want you to live free from discomfort, we want to shift the focus to "more" instead of "less." Instead of having less pain, what would you like to have more of? A greater ability to move around, complete your daily activities or play with your grandkids? We want to help you do "more" of whatever your particular goals are.
Pain can stop you from being able to live the way you want to. It's an important signal that something in your body requires attention. Rather than focusing only on getting rid of your pain, we seek to enhance your energy, performance and vitality. In doing so, you'll be able to fulfill your potential and share your unique gifts with the world.
Are you interested in scheduling your first appointment with us? Contact Innate Chiropractic Healing Arts Center today to get started!