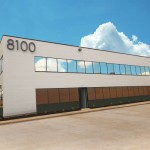 Most of you know we have been looking for a new home for Innate Chiropractic and Bonfire Coaching for over a year now! It has finally manifested!
We are excited to announce that on Tuesday, September 1st we will begin services at our new location just 1.6 miles up the road and across I-10 at 8100 Washington Ave #210 and 220.
Our last working day at 230 Westcott will be Wednesday, August 26th. Look for special prizes and fun for the first ones on the tables at the new location!
We're excited to welcome you to our new space!
Sending love and light,
Dr. Jackie